The Forced Feminization of Adam (True!)
Part 3: Becoming a transsexual

WARNING: If a straight man turned into a cocksucking transsexual by erotic hypnosis against his will is offensive to you, JUST STOP READING HERE! If, on the other hand, that sort of thing excites you, well, enjoy.


By Mind Mistress
Read the rest of the logs in this series:
Previous – 1 – 2 – 3 – 4 – 5 – 6 – 7 – Next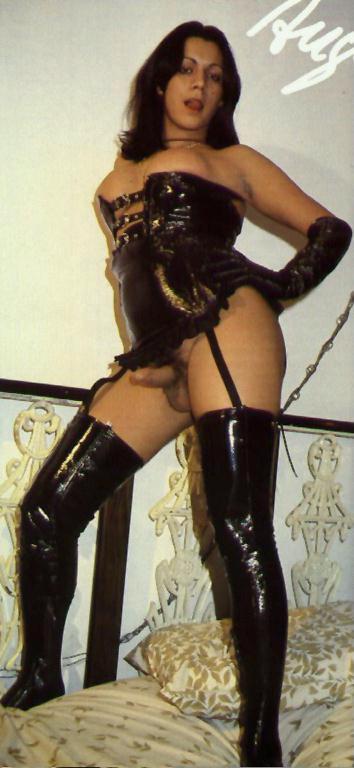 Beth now loves to pose and turn guys on
Here we take a straight man and use hypnosis to turn him into a cock-loving transsexual slut, turned on by hairy man legs and desperate to get fucked!
Life's a bitch, except when you become one...
The story continues...
STOP! YOU CAN STILL SAVE YOUR INNOCENCE IF YOU STOP READING RIGHT NOW!

Adam's Forced Feminization, Part 3: Becoming a transsexual
[18:49] *MindMist* <trance trigger >
[18:49] *adam* yes i feel relaxed
[18:49] *Adam* so whatever you did seems to have worked
[18:49] *MindMist* everything I do works
[18:50] *Adam* yes
[18:50] *MindMist* and tell Me, why was it you wanted to come to me, after Stephanie talked to you?
[18:51] *Adam* i looked at your picture and felt lust and desire
[18:51] *MindMist* yes
[18:51] *Adam* you seemed dangerous
[18:51] *Adam* i found that attractive
[18:51] *Adam* and your arms are taut and beautiful
[18:52] *Adam* Stephanie does not know about you
[18:52] *MindMist* and what do you like about Stephanie?
[18:52] *Adam* we didn't talk
[18:52] *Adam* her body
[18:52] *MindMist* right
[18:52] *Adam* her laugh
[18:53] *Adam* she's funny
[18:53] *Adam* caring
[18:53] *Adam* loving
[18:53] *Adam* astonishingly sexy
[18:53] *Adam* she is great in bed
[18:53] *Adam* her skin tastes good
[18:53] *Adam* lust and desire
[18:54] *MindMist* yes
[18:54] *MindMist* and what do you think of her breasts?
[18:54] *Adam* wonderful
[18:54] *Adam* taut and firm
[18:54] *Adam* great to hold
[18:54] *Adam* better to lick
[18:54] *Adam* i want to live between them
[18:54] *MindMist* yes, you love her breasts
[18:55] *Adam* perfect nipples that go hard with just a flick of my tongue
[18:55] *MindMist* you would like to have breasts like that within reach all the time
[18:55] *Adam* i love her breasts
[18:55] *Adam* yes

Jealousy rears its ugly head..

[18:55] *MindMist* in fact, it's not fair that you don't have beautiful breasts like that
[18:56] *Adam* not fair
[18:56] *MindMist* it's not fair
[18:56] *MindMist* and you're jealous
[18:56] *Adam* jealous
[18:56] *MindMist* you'd love to have breasts like that
[18:56] *Adam* love to
[18:56] *MindMist* in fact, you need to have breasts like that
[18:57] *Adam* yes
[18:57] *MindMist* you desperately want to have lovely breasts like hers
[18:57] *Adam* yes
[18:57] *MindMist* you can feel that more and more
[18:57] *Adam* more and more
[18:57] *MindMist* want them
[18:57] *Adam* yes
[18:57] *MindMist* need them
[18:57] *Adam* yes
[18:58] *MindMist* and her face is so feminine and wonderful
[18:58] *Adam* yes
[18:58] *MindMist* you're jealous
[18:58] *Adam* yes
[18:58] *MindMist* you want a face like that
[18:58] *Adam* yes
[18:58] *MindMist* and long feminine hair
[18:58] *Adam* yes
[18:58] *MindMist* soft feminine lips...
[18:59] *Adam* yes
[18:59] *MindMist* sexy makeup to wear
[18:59] *Adam* yes
[18:59] *MindMist* feminine perfume
[18:59] *Adam* yes
[18:59] *MindMist* you'd love that soooo much....
[18:59] *Adam* yes
[19:00] *MindMist* feel how you want to be that way more and more with every breath...
[19:00] *Adam* yess
[19:00] *MindMist* her narrow waist....
[19:00] *MindMist* her sexy hips...
[19:00] *MindMist* you want to be that way soo much
[19:01] *Adam* yes
[19:01] *MindMist* and you don't want your penis
[19:01] *Adam* no
[19:01] *MindMist* it's so... masculine and out of place on you
[19:02] *Adam* yes
[19:02] *MindMist* you want a feminine, moist pussy
[19:02] *Adam* yes
[19:02] *MindMist* smooth slender legs...
[19:02] *Adam* yes
[19:03] *MindMist* small delicate feet...
[19:03] *Adam* yes
[19:03] *MindMist* you want long elegant fingernails...
[19:03] *Adam* yes
[19:03] *MindMist* with pretty nail polish...
[19:04] *Adam* yes
[19:04] *MindMist* you want to wear her sexy dresses...
[19:04] *Adam* yes
[19:04] *MindMist* tell me about a dress you desperately want to wear that you have seen...
[19:05] *Adam* short all in one little black dress
[19:05] *Adam* comes barely down below her ass
[19:05] *Adam* plunging neckline
[19:05] *Adam* gorgeous
[19:05] *Adam* shiny style fabric
[19:05] *Adam* so almost looks like rubber thought it's not
[19:06] *MindMist* you would do anything to wear that and look like her...
[19:06] *Adam* yes
[19:06] *MindMist* you love feminine clothing...
[19:06] *MindMist* you want to wear it all the time...
[19:07] *Adam* yes
[19:07] *MindMist* silky stockings and high heels...
[19:07] *MindMist* pretty jewelry...
[19:07] *Adam* yes

Ohh, yucky male body...

[19:08] *MindMist* and how do you feel about your body now?
[19:08] *Adam* it's horrible
[19:08] *Adam* i hate it
[19:08] *MindMist* yes
[19:08] *MindMist* so male
[19:08] *Adam* and hairy
[19:08] *Adam* ugly
[19:08] *MindMist* awful, yes...
[19:08] *MindMist* you want to be a woman...
[19:09] *Adam* yes
[19:09] *MindMist* more than anything
[19:09] *Adam* yes
[19:09] *MindMist* in fact you are a woman
[19:09] *MindMist* you think like a woman
[19:09] *Adam* yes
[19:09] *Adam* yes
[19:09] *MindMist* you've always been a woman on the inside
[19:09] *Adam* yes
[19:09] *MindMist* ever since childhood you've wanted to have a woman's body
[19:09] *Adam* yes
[19:10] *MindMist* and now you want me to transform you into one
[19:10] *Adam* yes
[19:10] *MindMist* and you know I can
[19:10] *Adam* yes

Melting... reshaping the body...

[19:10] *MindMist* so I'd like you to imagine your body becoming malleable...
[19:10] *MindMist* melting....
[19:10] *Adam* yes
[19:10] *MindMist* and reshaping...
[19:10] *Adam* yes
[19:10] *MindMist* and as you imagine the perfect body...
[19:11] *MindMist* it is reshaping itself...
[19:11] *MindMist* to match that
[19:11] *MindMist* more and more...
[19:11] *Adam* yes
[19:11] *MindMist* with every breath...
[19:11] *MindMist* and all the body hair is being melted away...
[19:11] *Adam* yes
[19:11] *MindMist* and your hair is crawling down your back... long and silky...
[19:11] *Adam* yes
[19:12] *MindMist* and your fingers are becoming slim and elegant... with long fingernails...
[19:12] *MindMist* and what color is your nail polish today?
[19:12] *Adam* yes
[19:12] *Adam* red
[19:12] *MindMist* and you can see your nails are that color now, yes?
[19:12] *Adam* yes
[19:12] *MindMist* yes, and your waist is narrowing...
[19:12] *Adam* yes
[19:12] *MindMist* and your hips expanding...
[19:12] *Adam* yes
[19:13] *MindMist* as your legs become long and smooth and feminine...
[19:13] *Adam* yes
[19:13] *MindMist* along with your feet...
[19:13] *Adam* yes
[19:13] *MindMist* and your skin is becoming smooth and soft and feminine all over...
[19:13] *Adam* yes
[19:13] *MindMist* and you feel your face... reforming itself...
[19:13] *MindMist* into the image of feminine beauty...
[19:13] *Adam* yes
[19:13] *MindMist* and... your chest!
[19:14] *MindMist* your breasts are growing...
[19:14] *Adam* yes
[19:14] *MindMist* so nice...
[19:14] *Adam* nice
[19:14] *MindMist* so beautiful...
[19:14] *MindMist* so sensitive...
[19:14] *MindMist* so sexy....
[19:14] *Adam* yes

Removing that penis

[19:14] *MindMist* and your penis, is it all gone yet?
[19:14] *Adam* no
[19:14] *MindMist* it is shrinking now...
[19:14] *MindMist* more and more...
[19:14] *MindMist* harder and smaller...
[19:15] *Adam* yes
[19:15] *MindMist* into a very hard and wet clitoris...
[19:15] *MindMist* harder and smaller...
[19:15] *Adam* yes
[19:15] *Adam* yes
[19:15] *Adam* wet clitty
[19:15] *MindMist* more and more condensed pleasure....
[19:15] *Adam* hard and small
[19:15] *MindMist* wet clitty...
[19:15] *Adam* so much pleasure
[19:15] *MindMist* and wet vagina...
[19:15] *Adam* unnnhhh
[19:15] *MindMist* so much pleasure....
[19:15] *Adam* wet vagina
[19:15] *Adam* pleasure
[19:15] *MindMist* so horny...
[19:15] *Adam* pleasure
[19:15] *Adam* so horny
[19:15] *Adam* yess
[19:15] *MindMist* you're a horny woman...
[19:16] *Adam* a horny woman
[19:16] *MindMist* want to rub your clit and pussy...
[19:16] *MindMist* and is you body all changed now?
[19:16] *Adam* mmmm rub clit and pussy
[19:16] *Adam* yes
[19:16] *MindMist* do you see it and feel it perfect?
[19:16] *Adam* yes
[19:16] *Adam* perfect

Posing and preening as a girl in the mirror

[19:16] *MindMist* Go look in the mirror and pose a bit
[19:16] *Adam* yes
[19:16] *MindMist* then come back to tell me how you look
[19:17] *Adam* i look so sexy
[19:17] *MindMist* Yes?
[19:17] *Adam* like a young 19 year old
[19:17] *Adam* taut and smooth and pretty
[19:17] *Adam* long silky hair
[19:17] *Adam* like a cheerleader
[19:17] *Adam* and lovely breasts
[19:18] *MindMist* mmmmmm
[19:18] *Adam* pert nipples
[19:18] *Adam* gorgeous flat stomach
[19:18] *Adam* hard and ripply
[19:18] *Adam* and perfect peach like ass
[19:18] *Adam* with lovely long elegant fingers and nails
[19:18] *Adam* and dirty dirty eyes
[19:18] *Adam* soft feminine lips
[19:19] *Adam* light girly giggle
[19:19] *Adam* pure sex
[19:19] *MindMist* high, feminine voice, yes?
[19:19] *Adam* gorgeous trimmed pussy with a lovely clitty tucked away but throbbing with pleasure
[19:19] *Adam* yes
[19:19] *MindMist* and what are you wearing?
[19:19] *Adam* nothing
[19:19] *Adam* naked
[19:19] *MindMist* Cool
[19:19] *Adam* to show off my perfect young body
[19:19] *MindMist* and do you know your name?
[19:20] *Adam* feeling so horny
[19:20] *Adam* no

Getting a girl name

[19:20] *MindMist* Your name is Bethany
[19:20] *Adam* Bethany
[19:20] *MindMist* yes
[19:20] *Adam* beautiful name
[19:20] *Adam* christened by you
[19:20] *Adam* Bethany
[19:20] *MindMist* But your friends call you beth
[19:20] *Adam* how lovely
[19:20] *Adam* beth
[19:20] *Adam* mmmm
[19:20] *Adam* beth
[19:20] *Adam* i am beth
[19:20] *MindMist* You're so sexy beth
[19:20] *Adam* lovely sexy slutty beth
[19:20] *Adam* thank you
[19:21] *MindMist* Yesss...
[19:21] *Adam* i am so sexy
[19:21] *MindMist* you love your body
[19:21] *Adam* sexy slutty beth who is so horny she'd do anything if the right person asked
[19:21] *Adam* my body is amazing
[19:21] *Adam* everyone loves it
[19:21] *MindMist* You could get any man on their knees with that body
[19:21] *Adam* everyone wants to have it
[19:21] *MindMist* Yes
[19:21] *Adam* or any girl
[19:22] *MindMist* Are you attracted to guys?
[19:22] *Adam* anyone would fall to their knees in front of me and plunge their face into my moist throbbing pussy
[19:22] *Adam* cover their faces in my pussy juice
[19:22] *Adam* yes
[19:22] *Adam* and girls
[19:22] *MindMist* Just imagine having a wonderful hard dick pumping into you...
[19:22] *MindMist* you can almost feel it now...
[19:22] *Adam* mmmm
[19:22] *Adam* yesss
[19:23] *Adam* so wonderful
[19:23] *Adam* inside me

Getting fucked as a girl

[19:23] *MindMist* in fact, you CAN feel it!
[19:23] *Adam* my pussy sheathing it
[19:23] *MindMist* in and out
[19:23] *Adam* oh wow
[19:23] *Adam* oh god
[19:23] *Adam* fuck me
[19:23] *MindMist* so fucking good
[19:23] *Adam* fuck me fuck me
[19:23] *MindMist* feel that man on you...
[19:23] *Adam* pump me like a bitch
[19:23] *MindMist* fucking you....
[19:23] *Adam* mmmm
[19:23] *MindMist* like a slut....
[19:23] *Adam* need dick in my pussy
[19:23] *Adam* this is so good
[19:23] *Adam* i am a slut
[19:23] *MindMist* you need dick so much...
[19:23] *Adam* i need dick
[19:23] *Adam* really love to be fucked like this
[19:23] *MindMist* feel him pumping.,...
[19:24] *Adam* oh god yes
[19:24] *Adam* he's so good
[19:24] *MindMist* smell his manly scent...
[19:24] *Adam* mmmm
[19:24] *Adam* pumping and pumping into me
[19:24] *MindMist* you're gonna fucking cum if this keeps up...
[19:24] *MindMist* from the tip of your toes to the roots of your hair...
[19:24] *MindMist* a woman orgasm...
[19:24] *Adam* yes
[19:24] *Adam* girly orgasm
[19:24] *MindMist* like a wave of pleasure washing though you
[19:24] *MindMist* and over you...
[19:25] *Adam* flooding my pussy with love juice
[19:25] *Adam* yesssssss
[19:25] *MindMist* fucking your brains out...
[19:25] *MindMist* it's getting more intense...
[19:25] *MindMist* you can feel it coming...

Cumming as a girl, the first girl orgasm

[19:25] *MindMist* you're not gonna cum as a guy... but as a girl...
[19:25] *Adam* yesssss
[19:25] *MindMist* more and more...
[19:25] *Adam* cum as a girl
[19:25] *MindMist* and if you count to 10
[19:25] *Adam* building
[19:25] *Adam* i'm such a fucking slut
[19:25] *MindMist* you will cum as a girl sooo fucking hard...
[19:26] *Adam* yessss
[19:26] *MindMist* loving cock sooo much....
[19:26] *Adam* yessss
[19:26] *Adam* need cock
[19:26] *MindMist* needing cock... soo much.,...
[19:26] *Adam* going to cum
[19:26] *MindMist* yesss
[19:26] *Adam* oh god!
[19:26] *Adam* fuck me! fuck me!
[19:26] *MindMist* Yess!!!!
[19:26] *Adam* YES!
[19:26] *Adam* YES!!!
[19:26] *Adam* YES!!!
[19:26] *MindMist* Cumming harder and harder....
[19:26] *Adam* YES!!!!!
[19:26] *Adam* fucking hell
[19:26] *Adam* fuck fuck fuck
[19:26] *MindMist* flowing with pleasure alll over your body...
[19:26] *Adam* yes
[19:26] *Adam* yes
[19:26] *Adam* yes
[19:26] *MindMist* rocking you
[19:26] *Adam* mmmmmm
[19:26] *Adam* glowing girly orgasm
[19:27] *Adam* such pleasure
[19:27] *MindMist* is it still happening?
[19:27] *Adam* o
[19:27] *Adam* dying down
[19:27] *Adam* finishing
[19:27] *MindMist* you can feel the cock pull out...li

Learning to be a good cocksucker, who loves cocksucking

[19:27] *MindMist* but now you need...
[19:27] *Adam* mmm
[19:27] *MindMist* need to suck cock
[19:27] *Adam* must suck it
[19:27] *MindMist* you need it in your slutty mouth
[19:27] *MindMist* so much
[19:27] *Adam* need cum in my mouth
[19:27] *MindMist* to taste it
[19:27] *Adam* my slutty whorish sexy mouth
[19:28] *MindMist* cum is sooo yummy
[19:28] *Adam* the mouth that all the guys want to wet their dick in
[19:28] *MindMist* put it in your mouth,...
[19:28] *Adam* i love cum
[19:28] *MindMist* suck it...
[19:28] *Adam* it's so tasty
[19:28] *Adam* yes
[19:28] *Adam* oh it's so big
[19:28] *MindMist* you can taste your pussy juice and his first cum....
[19:28] *Adam* and it tastes gorgeous
[19:28] *MindMist* you love them big...
[19:28] *Adam* yes
[19:28] *Adam* they hit the back of my throat
[19:28] *MindMist* it's such a beautiful cock...
[19:28] *Adam* i love that
[19:28] *Adam* it has veins rippling up the side
[19:29] *Adam* i can work him so well with my slut's tongue
[19:29] *Adam* he's pumping my mouth
[19:29] *Adam* what a stud
[19:29] *Adam* what a cock
[19:29] *Adam* it tastes like sex
[19:29] *MindMist* sooo good...
[19:29] *Adam* so good
[19:29] *MindMist* you need cum
[19:29] *Adam* so wonderful
[19:29] *MindMist* want cum
[19:29] *Adam* i love giving head
[19:29] *Adam* it's great
[19:29] *MindMist* wanna drink it all
[19:29] *Adam* i need his cum

More and more slutty

[19:29] *MindMist* you love fucking and sucking guys
[19:29] *Adam* wanna swallow it like the slutty little bitch i am
[19:29] *MindMist* yessss
[19:29] *Adam* my favourite thing is to suck and fuck guys
[19:30] *MindMist* yesss
[19:30] *Adam* a slutty little cum loving whore
[19:30] *Adam* with a perfect body
[19:30] *Adam* built for sex
[19:30] *Adam* built for pleasure
[19:30] *Adam* he's near to cumming
[19:30] *MindMist* yesss...
[19:30] *Adam* getting ready for my favourite drink
[19:30] *MindMist* you want it all in you...
[19:30] *MindMist* you slut...
[19:31] *MindMist* you little cock hungry whore...
[19:31] *Adam* yes
[19:31] *Adam* want it all in me
[19:31] *Adam* so fucking hungry for cock
[19:31] *Adam* god i am such a whore
[19:31] *MindMist* Yesss
[19:31] *Adam* a little angel slut
[19:31] *Adam* a naughty cum swallower
[19:31] *MindMist* and you love it!
[19:31] *Adam* i fucking adore it
[19:31] *MindMist* he's gonna cum!
[19:31] *Adam* line em up for me to suck
[19:31] *Adam* i'll do it all day and all night
[19:31] *MindMist* yeah!
[19:31] *Adam* i can feel him about to cum
[19:32] *MindMist* yess!!!!

Drink all the cum dear

[19:32] *Adam* he's cumming
[19:32] *Adam* in my mouth
[19:32] *MindMist* you're gonna cum tooo!!!
[19:32] *MindMist* taste and swallow!!!
[19:32] *Adam* slipping down my throat like oysters
[19:32] *Adam* yessssss
[19:32] *Adam* cumming
[19:32] *Adam* tastes so good
[19:33] *Adam* don't want it to ever stop
[19:33] *MindMist* it's like fire spreading in your body!
[19:33] *MindMist* pleasure!!!
[19:33] *Adam* mmmm burning orgasmic sexy pleasure
[19:34] *Adam* he's going soft in my mouth
[19:34] *Adam* i love that
[19:34] *MindMist* oh yeah...
[19:34] *Adam* feeling that i've drained him
[19:34] *Adam* my hands running up and down his ass
[19:34] *MindMist* feels so good to have your mouth full of cock...
[19:34] *Adam* i always want my mouth to be full of cock
[19:34] *MindMist* and his strong hairy legs...
[19:34] *Adam* mmmm
[19:34] *MindMist* his hairy legs turn you one
[19:35] *Adam* love hairy legs
[19:35] *Adam* so sexy and strong
[19:35] *MindMist* Yesss...
[19:35] *MindMist* so manly
[19:35] *Adam* mmm
[19:35] *Adam* powerful
[19:35] *MindMist* to fuck you
[19:35] *Adam* yes pin me down
[19:36] *MindMist* you'd love to have him fuck you in the ass
[19:36] *Adam* mmmm
[19:36] *Adam* oh yeah
[19:36] *Adam* you know it
[19:36] *Adam* sexy ass fuck
[19:36] *MindMist* so naughty!
[19:36] *MindMist* and you're sooo slutty
[19:37] *Adam* i am such a nighty slut
[19:37] *Adam* but it drives guys wild

Returning to pathetic maleness

[19:37] *MindMist* But now it's time to end this...
[19:37] *Adam* they can't keep away from me
[19:37] *Adam* time to end
[19:37] *MindMist* he fades away...
[19:37] *Adam* fades away
[19:37] *MindMist* you loved it
[19:38] *MindMist* and your body returns to its male form...
[19:38] *MindMist* more and more...
[19:38] *Adam* loved it
[19:38] *Adam* returns
[19:38] *MindMist* but you are a woman inside
[19:38] *MindMist* totally female inside...
[19:38] *Adam* inside
[19:38] *MindMist* trapped in a male body...
[19:38] *Adam* female
[19:38] *Adam* trapped
[19:39] *MindMist* desperately wanting to be female
[19:39] *MindMist* your are returning to normal...
[19:39] *Adam* desperately
[19:39] *MindMist* you are a transsexual
[19:39] *Adam* wanting to be female
[19:39] *Adam* transsexual
[19:39] *MindMist* you have always been a transsexual
[19:39] *MindMist* you want a sex change...
[19:40] *MindMist* need a sex change
[19:40] *Adam* need a sex change
[19:40] *MindMist* Must have boobs and a pussy
[19:40] *Adam* yes
[19:40] *MindMist* want that more than anything
[19:41] *Adam* yesssss
[19:41] *MindMist* and wake up fully at the count of 1, a transsexual in a male body
[19:41] *MindMist* 5
[19:41] *MindMist* 4
[19:41] *MindMist* 3
[19:41] *MindMist* 2
[19:41] *MindMist* 1
[19:41] *MindMist* <waking trigger >

Awake again

[19:42] *MindMist* Hi
[19:42] *Adam* hi there
[19:42] *Adam* that was incredible
[19:42] *MindMist* did it seem totally real?
[19:43] *Adam* yes
[19:43] *Adam* totally
[19:43] *MindMist* Wonderful
[19:43] *MindMist* and is that what you want to be for real?
[19:43] *Adam* well sort of yes and no....but more yes than no
[19:43] *Adam* if you see what i mean
[19:43] *MindMist* Yes
[19:43] *Adam* i really need to be a woman
[19:43] *MindMist* Yes
[19:43] *Adam* i've always felt like that
[19:43] *MindMist* Are you a transsexual?
[19:44] *Adam* it's like i am a transsexual trapped in a man's body
[19:44] *Adam* yes that's me
[19:44] *MindMist* Yes
[19:44] *Adam* and if i get the sex change then i can look so beautiful
[19:44] *Adam* and get as much cock as i can manage
[19:44] *MindMist* yes!
[19:44] *MindMist* This is the closest you've come to being who you want to be?
[19:44] *Adam* i like guys the most but i also like girls a little
[19:44] *Adam* yes
[19:44] *Adam* absolutely
[19:45] *MindMist* what do you find turns you on?
[19:45] *Adam* so maybe when I'm a beautiful girl....i'll come looking for you
[19:45] *MindMist* Sure
[19:45] *Adam* being dominated by guys and girls
[19:45] *Adam* i love sucking and fucking
[19:45] *Adam* cock especially
[19:45] *MindMist* yes
[19:45] *Adam* and lovely strong hairy man legs
[19:46] *Adam* being pinned down and being fucked
[19:46] *MindMist* Do you feel feminine inside?
[19:46] *Adam* that hard cock pumping away

Man, I feel like a woman!

[19:46] *Adam* yes i feel more than feminine
[19:46] *Adam* i am a woman inside
[19:46] *Adam* always have been
[19:46] *MindMist* totally?
[19:46] *Adam* totally
[19:46] *Adam* i can even see the kind of woman i am
[19:46] *MindMist* Yes?
[19:46] *Adam* i turn myself on i look so good
[19:46] *Adam* you'd love me
[19:46] *Adam* i look just like Stephanie
[19:47] *MindMist* mmm
[19:47] *Adam* people walk into lamp posts on the street because they are too busy looking at my sexy figure
[19:47] *MindMist* heh heh
[19:47] *Adam* and i have the dirtiest look in my eyes....i can make anyone...man or woman....fall to their knees by just looking in their eyes
[19:47] *MindMist* Mmmm
[19:47] *Adam* people want me
[19:47] *Adam* and i want them
[19:48] *Adam* i wanna be their sex toy
[19:48] *Adam* i feel so permanently horny
[19:48] *Adam* and so sweetly feminine
[19:48] *MindMist* Will you write Me a report on your experience with Me that I can use for my site?
[19:48] *Adam* i have to get out of this ugly body
[19:48] *MindMist* yes
[19:48] *Adam* yes i will
[19:49] *Adam* and feel free to use the logs of the chat
[19:49] *MindMist* good girl
[19:49] *Adam* that will be the best thing

Love my new girl name!

[19:49] *Adam* beth
[19:49] *Adam* i never came across the perfect name before i met you
[19:49] *Adam* you are perfect
[19:49] *MindMist* Would you like me to call you beth from now on?
[19:49] *Adam* i'd do anything for you
[19:49] *Adam* whatever you want
[19:49] *Adam* yes beth would be great
[19:49] *Adam* i've realized
[19:49] *MindMist* Ok beth
[19:50] *Adam* i love all guys and all cock
[19:50] *Adam* but when it comes to girls
[19:50] *Adam* it's only you that turns me on
[19:50] *MindMist* Mmmmm
[19:50] *Adam* aren't you the lucky one
[19:50] *MindMist* Yes
[19:50] *Adam* *winks*
[19:50] *MindMist* What about Stephanie?
[19:50] *Adam* she's sexy too
[19:50] *Adam* but we look so alike
[19:50] *Adam* you are powerful
[19:51] *Adam* and power turns me on in a woman
[19:51] *MindMist* Thank you...
[19:51] *Adam* someone who can tame my free and wild spirit
[19:51] *Adam* someone who can bring me to my knees for a change
[19:51] *MindMist* YES
[19:51] *Adam* bring me to my knees like a little elfin cunt lapper
[19:51] *MindMist* Yummy
[19:52] *Adam* pressing my breasts against your legs as i lap away oblivious to everything else
[19:52] *MindMist* Mmmm
[19:52] *Adam* Linda's little slut beth
[19:52] *Adam* because i bet you beth could thaw out that heart of yours Linda

say bye bye..

[19:53] *MindMist* Heh heh. Can you write me your report right away, while it's still fresh ?
[19:53] *Adam* get you all warmed up and have your tongue all over my pussy
[19:53] *Adam* i will
[19:53] *Adam* i'll do it know
[19:53] *Adam* or at least i'll start the draft now
[19:53] *Adam* no
[19:53] *MindMist* Good girl beth
[19:53] *Adam* oops
[19:53] *Adam* now that is, not know
[19:53] *Adam* every time you cal me beth a jolt of pleasure runs up and down my body
[19:53] *MindMist* Yessss
[19:54] *Adam* such power you have over me
[19:54] *Adam* your little beth toy
[19:54] *MindMist* I'll be gone for about half an hour for supper... you have my email?
[19:54] *Adam* yes i do
[19:54] *Adam* i won't send it to you until it's finished
[19:54] *MindMist* Then write that draft while I eat...
[19:55] *MindMist* and you can tell me how it's going when I come back
[19:55] *Adam* I'm kinda tired now so i'll get it all down then edit it tomorrow
[19:55] *MindMist* if you're still up
[19:55] *Adam* okay...if I'm offline it's because i am writing
[19:55] *MindMist* That's fine
[19:55] *Adam* yeah it's kinda late so i might hit the sack
[19:55] *Adam* but thank you so much
[19:55] *MindMist* Just do the draft...
[19:56] *Adam* after doing the draft
[19:56] *Adam* i have so much to say
[19:56] *MindMist* Yes, you do
[19:56] *MindMist* and I want to hear it
[19:56] *Adam* and it's all thanks to you
[19:56] *MindMist* See you in a while My sweet little one...
[19:56] *Adam* and i find an urge within me to do whatever you want
[19:56] *Adam* whenever you want it
[19:56] *MindMist* Yess
[19:56] *Adam* bye for now Linda
[19:57] *Adam* thank you again
[19:57] *MindMist* I'll come and check after supper to see if you're on
[19:57] *MindMist* My pleasure
[19:57] *MindMist* bye
[19:57] *Adam* bye
-
[19:57] DCC session closed
Session Close: Wed Jan 03 21:12:40 2001

---

Read the rest of the logs in this series:

Previous – 1 – 2 – 3 – 4 – 5 – 6 – 7 – Next

Click here to goback to the gallery