CD 29- S-Tripper
AKA Stripper
(for women & mtf transgenders)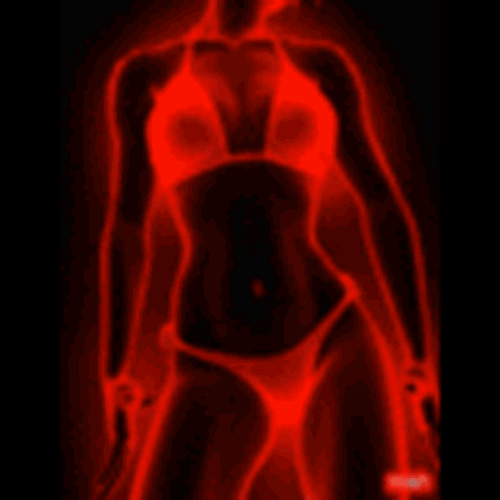 Listen to a Free Stripper Hypnosis mp3 clip from CD29 !
CD29 S-Tripper is the sequel to CD28, taking the exhibitonist even further on an adventure to become a horny stripper.
Need more money? Why not turn your wife or girlfriend into a stripper?
Use CD16-Acceptance and CD28-S-Exhibition first, then turn her into a sexy stripper with CD29-S-Tripper. Send her out to dance and she'll bring back rent money. Not only that, but she'll come back horny enough to hump doorknobs.
Then again, maybe it's YOU who needs to go further, to lose your inhibitions even more completely, so that the need to dance and display yourself rules you. So that you become a stripper... NOW. Maybe just for your lover. Maybe for the money. Maybe for all the attention you'll get.
Use without CD16-Acceptance if you just want a bedroom fantasy. If you use CD16... then you might REALLY become a stripper! But would that be so bad?
The Music Calls To You
Listen to the lure of the music, of the heavy beat of the club. Let it draw you into its shady world of sin and pleasure, of exposing and revealing yourself to the hungers of lust, reveling in the greedy stares of those who can only watch but not touch, collecting their favors in little green strips, in your bra, in your panties. Let the music control you and guide you until you are bare and beautiful, sinfully pure and decadent, demented and directed by your own lust to satisfy your need for attention every more, to release your inner demons to dance for the night and the moon, being the priestess demoted and made decadent by the desperation of the lonely. To become the vessel of lust, the object of desire, the cradle of earthly passions denied and delivered, like a goddess on a pedestal adored by the masses. And then, to your priest deliver the cup and the cauldron, take the wand and the staff, and let yourself be impaled and impaled, again and again, until the cauldron boils over and the froth fills your cup, making your lips scream out in bliss and abandon, ready to do it all over again.
And they say "just a stripper". Ha! It is so much more than that.

---
Track Listing
Track 1-Induction (15:20) : The trance induction, which also sets the trance trigger word.
Track 2 -Deepening (2:00): Trance deepening, with use of the trance trigger.
Track 3 -Downtown (5:37): Drifting through trance, you find your ideal female body walking down the street in skimpy sexy clothes. After making it yours, fully becoming this woman, you continue walking, feeling your sexy body more and more, and feeling the need for attention getting stronger and stronger. You NEED attention, more and more, and so you need to dress sexy to get attention.
Track 4 -To The Club (6:47): You find a strip club, and the red neon sign saying "Strippers" mesmerizes you, luring you in. You want attention, and this is how you're going to get it, as a stripper on stage. As you walk in, you start feeling euphoric, and almost in a dream, you ask for a job audition. Your inhibitions melt away more and more, as you get more and more horny and excited about doing this!
Track 5 -Dancing (16:56): The manager sends you to the dressing room where a dancer helps you pick an outfit, and as you strip to change into it, your horniness grows as your morals melt away. Putting on the outfit, you feel yourself transform… your mind… a stripper's mind… your speaking… like a stripper… your memories… you've ALWAYS wanted to be a fuckin' hot stripper…
And you love feeling sleazy and slutty! Being a stripper makes you so euphoric! But the Boss will be watching, so you have to give it your best! You NEED this job! Need to be a stripper! As the music starts for your dance, you feel the men wanting you, and you crave that, caressing yourself as you get more and more turned on. The more you strip, the more they go wild for you, making your pussy drip with excitement, and you LOVE IT! But did you get the job? The Boss lets you know… if you want it bad it enough, you'll have to show him, in his office. You're gonna have to make the boss happy, any way he wants it. Just thinking about it makes you sooo hot and wet…
Track 6 -Casting Couch (13:23): "If you're gonna be a fuckin' stripper, you might as well start fuckin' now." So in his office, he tells you to unzip his pants, and you do. Getting on your knees, you notice how empty your mouth feels, how good his hardness looks in his underwear. Your morals are gone by now, you have no standards. You feel him, release him from the underwear, and unable to resist, take his yummy cock into your mouth. God it feels good blowing the boss! So sleazy and slutty… it makes you all creamy… your head bobbing up and down until you get the cum you crave. As you realize you're now addicted to cock, you ask "so, can I have the fuckin' job now?"
He takes you, on trial. But you'll have to keep showing him how bad you need this job… every night. In his office. And you realize you'll do ANYTHING to keep this job, anything he says. Back at the changing rooms, looking in the mirror, you feel sooo happy you're a stripper. And you can't wait for your next set!
Track 7 -Awaken(1:37):
Awakening with vivid memories of your adventures… and an increasing desire to be a stripper, to make men happy and make them want you!
Creating Shorter Trances
Since some people have a hard time staying in trance for long periods, the tracks were divided specifically so that you could cut out some tracks to make shorter trances, and still have the sequence make sense. Here are cuts you can make:
Part 1: Tracks 1,2,3,4,7. (32 minutes) Trance induction, Deepening, Downtown, To The Club, Awaken. This story leads you to want to go into a strip club and become a stripper, starved for attention. You get in, and the Manager agrees to let you audition. Then you wake up, quite aroused and frustrated that you couldn't dance. You can keep building the anticipation for a week, playing just this cut.
Part 2: Tracks 1,2,5,7. (36 minutes) Trance induction, Deepening, Dancing, Awaken. You go to the dressing room, change and dance for the first time, loving every minute of it! You can repeat this cut for a week, getting more and more into your new job as a stripper.
Part 3: Tracks 1,2,6,7. (33 minutes) Trance induction, Deepening, Casting Couch, Awaken. Now you need to suck off the boss to keep the job, but then again, maybe being a cheap slut is what you really wanted! Your morals are gone, and you've sunk to letting men use your body for their pleasure to get what you want. You're a slut and a stripper. Get used to it.
---
CD29- S-Tripper
is available on CD, and for mp3 download.
Click here to go to the payment page (to buy)

It contains 7 tracks, for a total play time of 62 minutes

REQUIRES CD28 FIRST. This CD is a sequel to CD28-S-Exhibition, and requires the desire and euphoric triggers set by CD28. It also builds on the exhibitionistic tendencies of that previous CD. For best results, use CD28 first.

The desire trigger is also set by CDs 3 and 19, while the euphoric trigger is set by CDs 6 and 16. These could be used to replace CD28 as prerequisite, but CD28 is best.

Length
(minutes)

15:20
2:00
5:37
6:47
16:56
13:23
1:37


Track name


T01-Induction
T02-Deepening
T03-Downtown
T04-To The Club
T05-Dancing
T06-Casting Couch
T07-Awaken
Mistress NEEDS more CD reviews!
Whether you liked them or not, reviews help other girls choose what they need!
Please email Me your reviews (especially for CDs with few reviews or none) and make Mistress Happy!
Click here to go

to the CD menu