CD 22 - Memories
Converting male memories to female memories
(for mtf transgenders)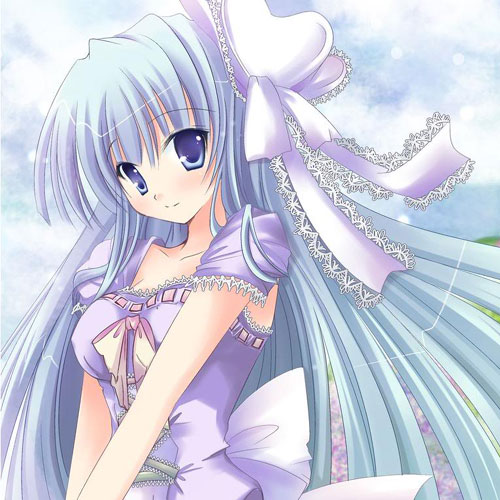 ---
For Transsexuals
You could be the ultimate transsexual, look like Cindy Crawford, and move like a cat. But the one thing most cruelly missing for most transsexuals is the lack of growing up as a girl. Sure, you're a woman now, no doubt about it, but you have the memories of growing up as a boy. CD22 Memories is the cure for that. With it, you can convert your memories of growing up as a boy into their equivalent girl memories, so when someone asks you about your childhood, you can honestly say: "Well, when I was a little girl...", because you'll really remember growing up as a girl! Your past will match your current life.
For Crossdressers
You want to be a man part of the time, and be a woman part of the time, but it's hard to really feel like a woman if your life history as a member of the fairer sex is limited to a few weekends. If that is your desire, instead of replacing your memories, the CD will create a second set of memories, ones where you grew up as a girl!
How can it replace memories for transsexuals, and create a second set for crossdressers? Well, it really depends on your intent while listening to the CD. We're reliving life a second time, and creating female memories. Whether they become a second set of memories, or they overwrite the old ones, is really a matter of what you want to get out of it.
For Feminized Slaves
Is your feminized slave getting uppity about being forced to wear dresses, and act girly, because she remembers growing up as a boy and acting differently? No problem! When preceded with CD16-Acceptance, CD22-Memories will make them forget their male life, and then write over that blank with girl memories. Your slave girl will eventually only remember growing up as a girl... they will have no more reasons to protest being treated as a girl... since they will remember having always been that way.
For even better results, you can start their memory rewrite with CD20-Uncursed, in combination with CD16-Acceptance, until they come to believe they were really born as a girl, but forgot. At that point, all we have to do is insert the appropriate girl memories with CD22-Memories, and you'll have a complete and agreeably feminine slave girl.
Track Listing
Track 02 - Deepen (0:44) : A short deepening that uses the trance trigger. For those who are very well trained to trance upon hearing the trance trigger word, it can be sufficient to enter trance, so the induction is not necessary.
Track 03 - Timeline (1:47) : The timeline is back! You follow the line of your life, back in time, all the way back to age zero.
Track 04 - Womb (3:37) : And then you keep going back in time, all the way to conception, 9 months before birth. But this time, you're conceived as a girl! And then you grow up in the womb, right up until you are born. A baby girl!
Track 05 - UpToFour (2:56) : Growing up from birth to 6 months old, and then up to 4 years old, having mommy takes care of you.
Track 06 - Five (5:24) : This is your perfect five year old girl birthday party, with your parents and all your friends, presents and cake!
Track 07 - School (3:49) : Living though age 6 to 9, going to school, playing with friends, cooking with mom, playing girl games at recess.
Track 08 - SlumberParty (9:15) : You're ten years old, and you're having a slumber party with your friends! And as you grow up to 11 and 12, you live through the start of your breasts growing, learning about makeup, starting to get sexual feelings, going to movies...
Track 09 - Return (3:19) : Returning to the present, letting the changes spread through your later memories as well.
Track 10 - Awaken (0:34) : Awakening back in your body, remembering your new memories of growing up as a girl!
---
CD22-Memories
is available on CD, and for mp3 download.
Click here to go to the payment page (to buy)

It contains 10 tracks, for a total play time of 47 minutes

This CD has no specific prerequisites.

Length
(minutes)

15:20
0:44
1:47
3:37
2:56
5:34
3:39
9:15
3:19
0:34

Track name


T01- Induction
T02- Deepen
T03- Timeline
T04- Womb
T05- Up to Four
T06- Five
T07- School
T08- Slumber Party
T09- Return
T10- Awaken

Mistress NEEDS more CD reviews!
Whether you liked them or not, reviews help other girls choose what they need!
Please email Me your reviews (especially for CDs with few reviews or none) and make Mistress Happy!
Click here to go

to the CD menu