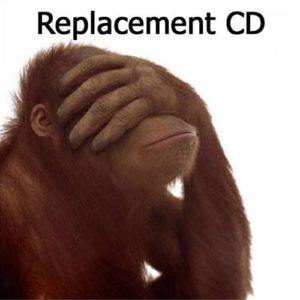 Replacement CD: Did you lose or purge your CDs? For a small fee (20$), all previously purchased CDs will be made available for download on your new account for this website.
Note that this fee covers the setup of all previously downloadable CDs into your account, OR the mailing of one physical replacement CD. Defective CDs will of course be replaced free of charge within one month of purchase.
Also please specify the list of lost CDs in the note section of your order, and if applicable, your previous name and email used during purchasing.