slave girls recruit

Amanda helps her friend Sylvia become a smoking slave just like her...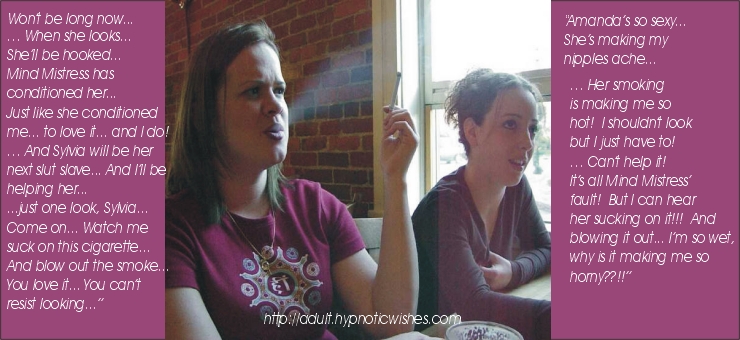 Provided by slave rita for Mind Mistress
Won't be long now, when she looks she'll be hooked. Mind Mistress has conditionned her just like she conditionned me to love it, and I do! And Sylvia will be her next slut slave. And I'll be helping her. Just one look Sylvia, come on, watch me suck on this cigarette and blow out the smoke. You love it, you can't resist looking... --- Amanda's so sexy, she's making my nipples ache. Her smoking is making me so hot. I shouldn't look, but I just have to, can't help it! It's all Mind Mistress' fault! But I can hear her sucking on it!!! And blowing it out... I'm so wet, why is this making me so horny???
---
Click here to go back

to the slave gallery

.