TBS Show: He's a Lady pics
Pictures of Alberta and pictures of Scarlet
Click here to go back

to the feminized gallery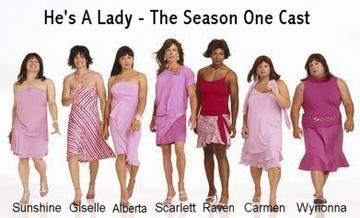 Alberta dressed as Cleopatra, followed by his lookalike Phoebe Cates, and Scarlet dressed as a mermaid.
| | |
| --- | --- |
| You are no longer Alberta, you are Cleopatra and no man can resist you | "I am Cleopatra and no man can resist me!" |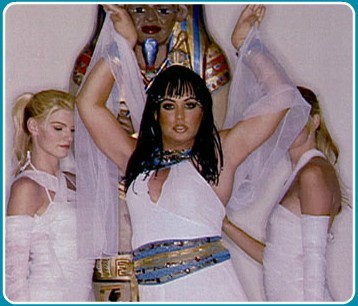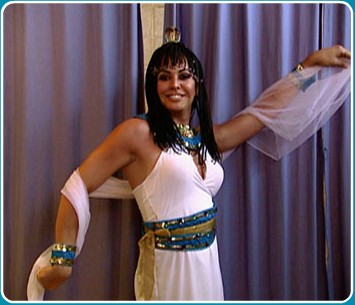 All you straight boys... wouldn't you just love to snuggle up with a sexy babe like her?
Admit it... she gives you a hard-on... even though she's got one of her own.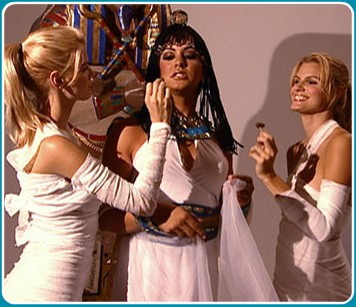 "Ladies... attend your Queen!"
Some have noticed Alberta looks a lot like Phoebe Cates. Anyone think Alberta's even hotter?
Cates looks too innocent, and I feel Alberta's got more of that sex vibe going... might be the testosterone...
Just think... a gorgeous sexy woman with a man's sex drive! Isn't that what every man wants?
Other Cates pics here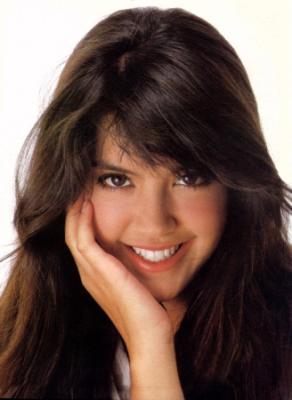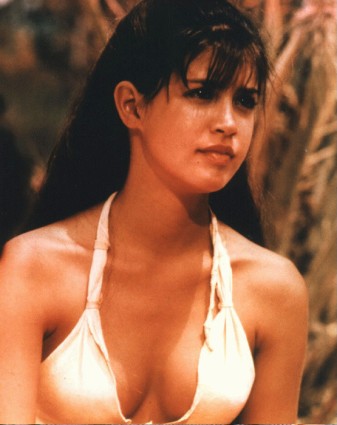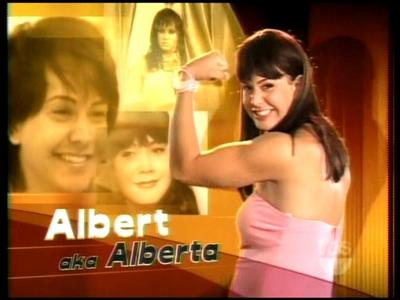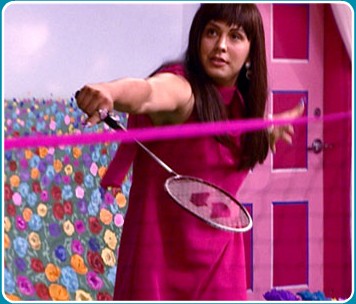 "Oh yes, I still feel strong and manly... wo...
Manly wo? Womanly... yes!
It's weird... I feel so much more powerful as a woman...
Like no man could resist my... strength? No... my charms!"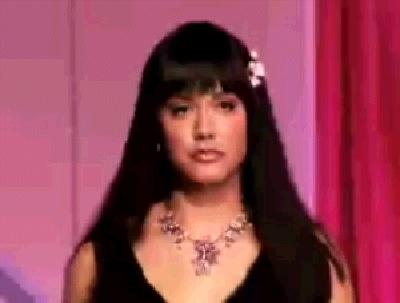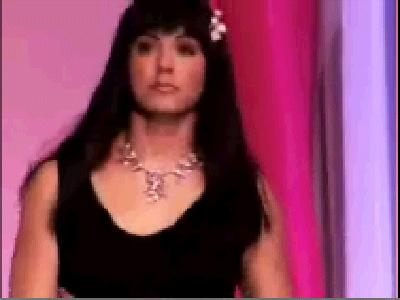 "I am hypnotized... I am a girl... I obey... I act like a girl... I obey..."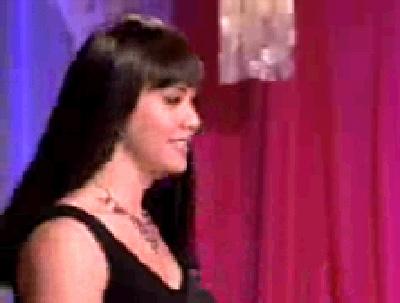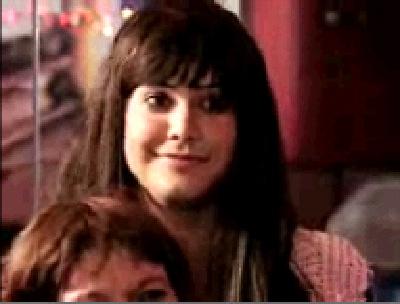 "Being girly makes me so happy!"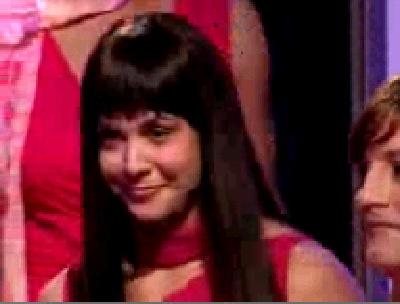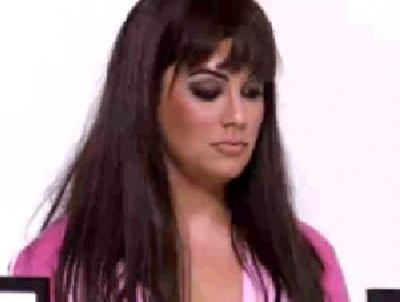 "I feel so good as a woman... I want to stay a woman... I hope my girlfriend is bisexual..."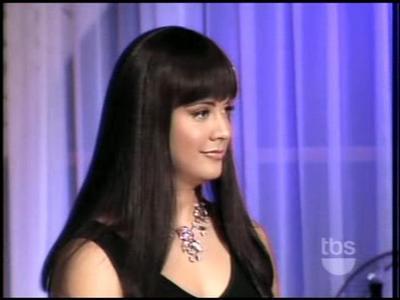 Can you imagine how good those lips would feel... what they could do to you?
---
As their hypnotic trigger word is spoken, the lovely Scarlet and her friend freeze in mid-motion, staring blankly, wide eyed, and receive their hypnotic instructions to crave their feminization, to become increasingly womanly for the show...
and be unable to stop feminizing themselves even more after the show is over...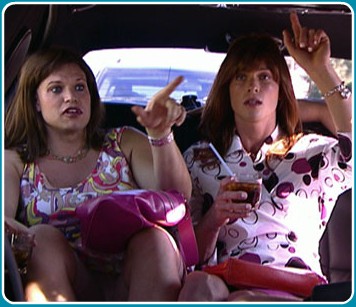 And here is Scarlet, again letting herself go deeply into trance...a
under the hypnotic effects of the Pink Cola
"I am a girl... I love to wear pink dresses..."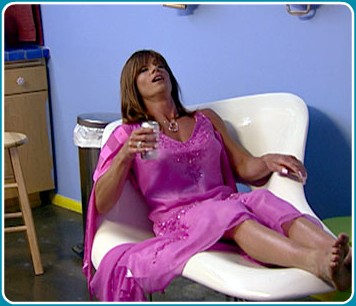 You are no longer Scarlet, you a mermaid, you live only to seduce men into your embrace...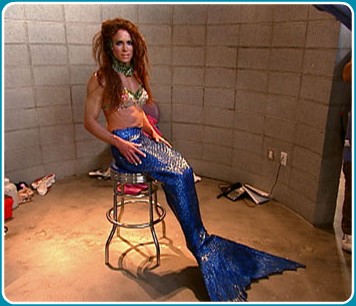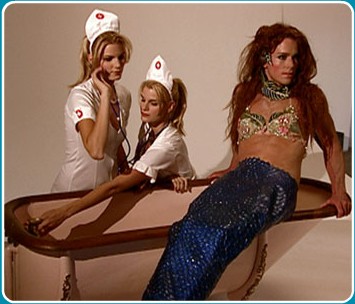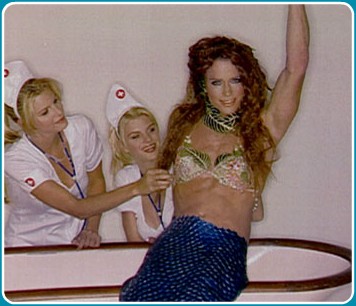 "Hey guys... want a piece of tail?"
We see now how the hypnotic instructions have turned her into a such a seductress...
Transgender Reality Show: He's a Lady, on TBS Superstation
http://www.superstation.com/shows/hesalady
He's a Lady - premiered October 19. They thought they were competing for the title of "All-American Man." They couldn't have been more wrong. This fall, eleven manly men will compete to become...the ultimate lady. And the winner will take home a quarter of a million dollars!
Weekly challenges for the competitors include learning how to walk, talk and dress like a lady, followed by going out in public to find out how convincing they are; learning to flaunt their new attitude with training from supermodel Frederique; planning a real wedding and then being asked to serve as the bridesmaids; and finally, completing a "lady of the house" challenge back in their hometowns, where the guys must remain in character in front of family and friends in the absence of their wives and girlfriends. During their hilarious and heartwarming quest, the competitors will live in "The Doll House," a beautifully decorated dwelling designed to help them get in touch with their feminine sides. They can only step outside the Doll House when they are totally femmed-up!
The series climaxes with a beauty pageant, where the competition boils down to the quarter-million-dollar question: "What, as a lady, have you learned about being a man?" The judges will then select the best man in the group, based on a variety of criteria.
Plus, the show preview on the Oprah Winfrey show, Wednesday October 13, 2004: A Special Experiment: Men Turn Into Women
This should be fun! Now if only they'd asked Me to provide some hypnosis CDs to help the poor boys *really* get into it... Mmmm...
I wonder how many of them I could get to declare they wanted to be girls forever by the end of the show...
Don't these two boys look so much better as women? I think so...
and they gesture so daintily as women...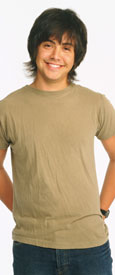 ...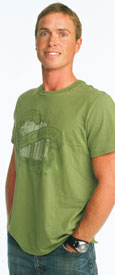 Please let Me know if you have more yummy feminine pics of these two I could add...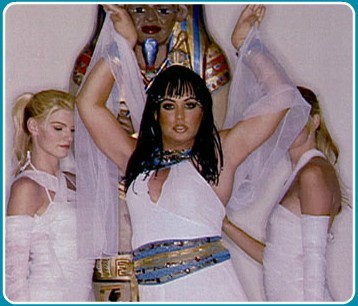 captures from the TBS site,
curtesy of Mind Mistress Linda
for fellow fans
Click here to go back

to the slave gallery

.