Bobbi girl, happy hair slut and makeup addict

Do your hair, do your makeup, let the blowdryer empty your pretty head...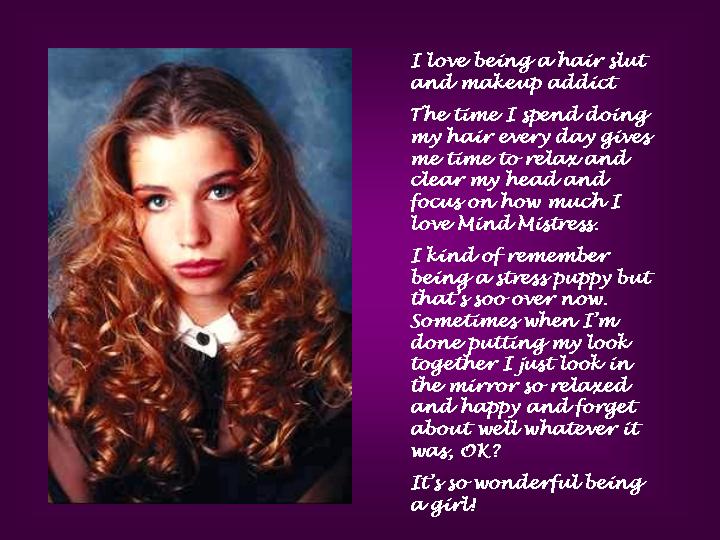 submitted by Bobbi girl
one of My favorite slaves who lives to please Me, has become a hair slut and makeup addict, loves MAC makeup products, sells cosmetics and does makeovers. She's saving up for surgery (facial, boobs and pussy) to go all the way, and I'm very proud of her mindless determination to be a stunningly gorgeous bimbo hairdresser and cosmetician, rather than a computer expert.
for Mind Mistress
---
Click here to go back

to the slave gallery

.