Women's fantasies: hypnotic fantasies for women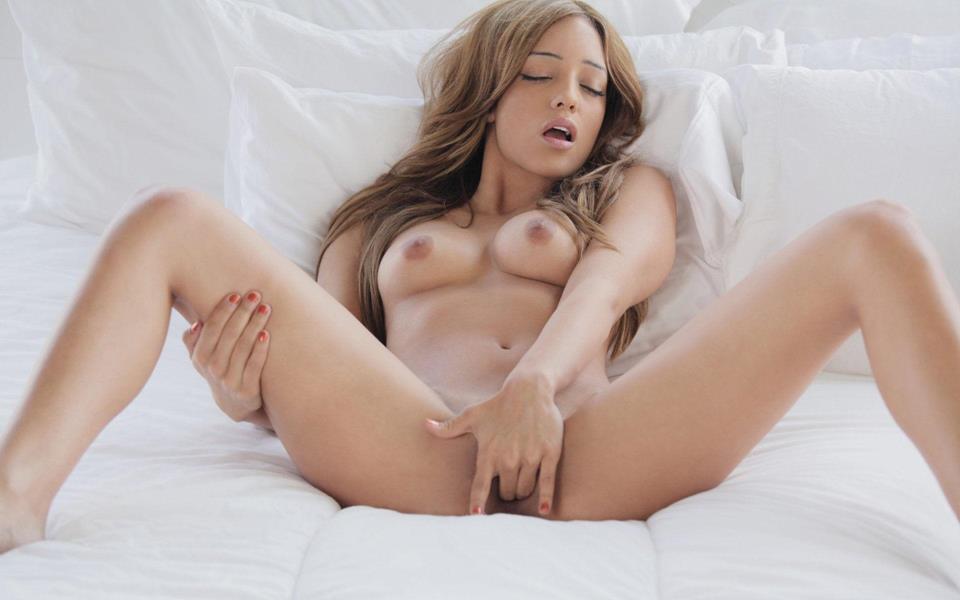 "I can be free to be naughty… exploring my fantasies"
Just as women are multi-faceted, so are the powers of hypnosis. The possibilities go on and on…
Listen to My voice. Until now you haven't really heard, but now you begin to, as you awaken at last to the voice of desire within you… the desire you have been afraid of but which cannot be denied. I will tease that voice within you awake… and "force" you to be what you always knew you were… Change you, mould you, until you no longer recognize yourself… bound to my voice and command… free to be more truly yourself than you ever imagined…
Perhaps you have always had the secret wish to be a lesbian or bisexual? What would it be like to enjoy the lush pleasures of another woman…? How empowering! Leave men behind altogether… forever, or just for a while… Who knows, you may surprise yourself…! You might never want to go back… look at the lesbian conditioning I offer…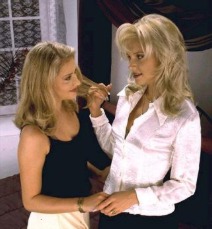 I delight in giving you fetishes you never knew you could have… perhaps a shoe fetish… high heels are so sexy…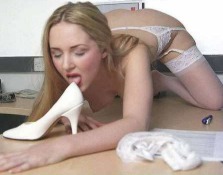 Or revel in the evil pleasure of cigarettes and glamorous cigarette holders, become a smoking seductress- – weaving your smoky web of seduction around both men and women… pleasuring yourself with every puff… how wonderful to be filled with your own raw sexuality… be a slave to desire, or make others slaves to your needs.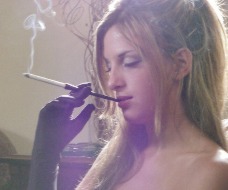 Letting her Mommy Mistress tell her who she is and what she needs… reliving her life from childhood, converting the memories to those of a very different life… and becoming a very different kind of woman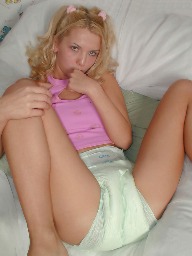 Some become my willing slaves for a time, some forever… it's up to you. Some even become my apprentices in the arts of the Superior Woman – – going on to be Mistresses in their own right… studying the magic…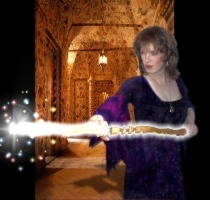 Awaken the sorceress with you. Explore the realms of magic with me as your guide, and I will teach you the secrets of other realms of reality – – beyond your dreams and imagination. There is no limit… there are no boundaries…
In this world of men, you have always strived so hard to compete, to fit in, to be accepted, to succeed, to please everyone but yourself, afraid to take up too much space ….while men crowd you with their arrogance and power, as though somehow they had more right than you to exist…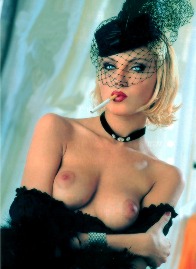 I will train you, change you, free you to be the powerful Woman that you were born to be… unleash all the wickedness inside you… be that naughty girl, the evil seductress… wanton sex-addict… With me as your guide, you can increase your sexual pleasure, enhance the sensitivity of your body until your skin sings with desire and responsiveness… Do the wild things you always dreamed of doing but were afraid to do…
Let me train you to dominate your man… make him obey your every whim and desire… as he worships you and lives to pleasure you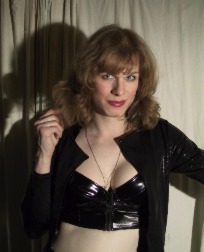 Let me empty you of all the intellectual noise that makes up your daily life… let go… you no longer have to think…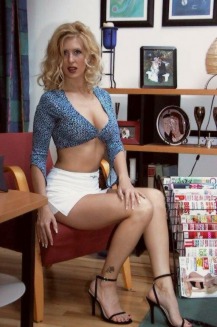 Empty your mind of all your troubles and worries… feel what it is like to be an empty-headed bimbo who is a slave to her sexual impulses… to dressing sexy and reading fashion magazines… pleasuring herself… obedient to her mistress… and oh soooo happy….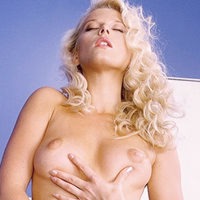 Of course, hypnosis can also help you with such issues as self-esteem, confidence, anxiety, problems with your weight, and mood. It can relieve you of unwanted obsessions, and anxiety about age, looks, etc. I love helping women live healthier, fuller lives. I am and NLP Master Practitionner, and have a background in spirituality and magical journeying (etc.). Click here for My therapy and spirituality site to read more about these options.
I can open all of these doors for you and more… it is up to YOU to walk through them… and you want to more and more… if you don't take the chance, you may always regret it. The first session instructions are just a click away…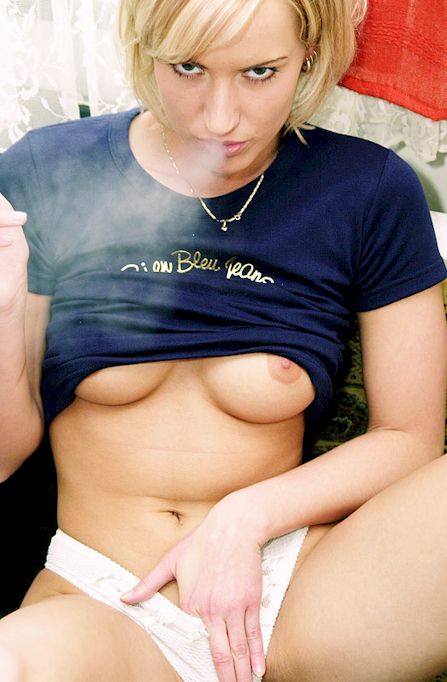 Many women have been asking:
"This site seems to be for men wanting to become women, but I'm a woman. Do I belong here?"
The answer is yes.
Much as I love feminizing men, My first passion is hypnotizing women, and granting their deepest darkest wishes…
I just found that once I've transformed a man into a woman or shemale, it's very much like playing with a woman. And I love playing with women!
Many wonder: Will I completely lose control once I'm hypnotized?
The answer is, that depends on what you want. Everything in hypnosis is based on consent
I can only "force" you to do what you want to do… or what you are not willing to admit you want to do
[/one_half_last]
That's more the issue, isn't it?
Would you rather live safely and regret what you never tried…
Or actually experience a taste of what you desire?
Some ask: what if i'm not sure what my fantasy is? I know I want something But I'm not sure what that is
You feel that something is missing in your life…
do you not?
On the whole your life may be great…. you may have a great career, beautiful children, a wonderful husband but… yes, something is missing
Feeling it would be nice to let go and be wild… but you can't let go of your upbringing…
And if you did let go, you'd feel guilty…
But, if someone "forced" you to be more sexy… wild and free…
Then you wouldn't be responsible for it, so it would be ok to enjoy it, since you had no choice…
Wouldn't it?
With hypnosis, you can have the personality and body you want to have, as young and beautiful, or as strange and mysterious as you desire
Physical changes can be hallucinated in this world, or in trance reality…
Mental changes can be temporary, or permanent.
Here are just *some* of the things I can do for women:
The double life of an Erotic Mind Control fan…

 Housewife: For all these years, she's been a loving wife, and caring mother… but now, in those alone times, she is also a wanton slut… frantically masturbating to porn on the net… No matter how hard she tries to stop, her hands keep coming back to her crotch… as she continues to click on all those trashy popups…eyes wide in fascination and desire…

 Executive woman: Intellectual, tough as nails, she worked herself up to become a top level executive, handling a high-stress job and taking shit from no one… and in the process, she finds herself alone, feeling isolated and out of touch with her own femininity. But lately she has been changing, little by little at first, until now, as soon as she gets home, she reveals her inner self and becomes Vixen, the sweet submissive bimbo and cum addict, constantly hungry for sex, always checking her hair and makeup to be the perfect mindless sex toy, always craving more… and getting it!

 Student: She's a straight A student, hiding behind glasses and a pony-tail, shy and reserved during the day… but at night the glasses come off and the contacts go in, and she becomes a seductress, ultimately confident in slinky, skin-tight clothing, cruising the night clubs for boy-toys to amuse and pleasure her…

 Office worker: On the outside, a conservative woman, who takes pride in doing her job well… but now, in the bathroom stalls, her inner slut does what her Mistress asks. Feeling humiliated and scared of being caught only makes it more exciting. Her heart is beating wildly, and she finds herself almost unbearably aroused, as she does what she can no longer resist doing…

 Middle Age Crisis: She feels old, stressed, self-conscious about her weight, and doesn't like her body. But now, as soon as night falls, she becomes Debbi, the 21 year old porn star with voluptuous breasts and a penthouse-centerfold body, famous for her movie "Debbi Does Dallas". Whe loves it when her best friend and porn co-star Cherry comes over for a slumber party. Cherry, (age 40 by day, 18 by night) and Debbie spend the evening giggling, getting naked, doing each other's nails and playing with each others' cherries. But Cherry is often too busy to visit, what with pleasing that man who keeps insisting he's her husband… but hey, she'll take any piece of tail she can get!

 Demoness: In her wicked little heart, she's always known that she's a demoness. Now, whenever she puts on the magic pendant, she transforms into her true self, revealing her horns, tail, sharp teeth, and black leather wings. Her role is to tempt and seduce mortals, to subvert and enslave them, and she loves her job! Particularly her man-toy, who thinks he married a human woman…

Superior woman: Everything's so much clearer now! Now She understands that as a woman, She is a Superior Being. Gone are the days when her boyfriend would take his pleasure in 5 minutes, leaving her unsatisfied. Now She has Her man well trained, doing cooking and housework, massaging Her feet after a long day at work, and looking so cute in his French maid outfit! Thank goodness Mind Mistress "explained" to him that his purpose in life was to please and obey his Mistress girlfriend in all things…

 Fairy sorceress: Once she thought herself an ordinary woman, but she always knew deep down there had to be more. Now she knows better. She has become in truth a fairy sorceress, and every few weeks, returns to the Otherworld with her Sorcery Mistress, to assume her true shape, to seek mystical adventure, and learn more of the ways of magic. Back in the mundane world, she brings back the magic to work her new found glamour on mortals, for fun and pleasure…

 Lesbianized slave:She falls in love with an 18 year old lesbian. Before meeting her, she was completely heterosexual, and living wit her husband, but as soon as she meets her, she falls under the lesbian's spell, and can't live without her. Her hursband leaves her, and the wicked woman takes advantage of that to do whatever she wants with her. Totally at her mercy, she exists only to please her. She's not allowed to do anything she wants, and if she disobeys, she gets punished. She is being totally used, but goes along with it, scared to death of losing her lesbian lover. The woman takes advantage of that by letting her friends use her, making her expose herself, making her lick the dog, making her work as a whore, and inflicting any kind of perversities she can think of.
Original French: «Je désire devenir amoureuse d'une fille d'environ 18ans lesbienne. Avant de la rencontrer, j'étais complètement hétéro et je vivais avec mon mari. Dès que je l'ai rencontrée, elle m'a prise dans ces filets et je ne peux plus me passer d'elle. Mon mari m'a quitté et elle profite pour me faire faire tout ce qui lui passe par la tête. Je suis à sa merci. Je ne vis que pour elle. Je n'ai plus le droit de faire ce que je veux et si je lui désobéis, elle me punit. Elle se sert de moi sans vergogne et moi je l'écoute car j'ai peur de la perdre. Alors, elle en profite pour me donner à ses amies, m'exhiber, me faire lècher son chien, me faire faire la pute, enfin toutes les pires perversité qui lui passe par la tête. J'accepte tous.»
These are of course only a few of the infinite possibilities…
And once you can go deep enough to experience these things, then being made to love healthy foods and exercising, having a smaller appetite, and getting a confidence boost in your regular life… losing weight, looking good and feeling great about yourself become pretty trivial requests to fulfilll.
To see some of the fantasies proposed by men, click here
The magic of fairy is to make illusions so real, they become reality…
Mind Mistress