Erotic hypnosis transformations!
Be made into a dominant, or a submissive slave...
Irrisistible forced feminization into a big breasted blonde bimbo slut
Regression to an adult baby in diapers, sucking milks from mommy's breast.
Become a pony boy or pony girl and run free
A pretty plastic doll, all nice to play with girls
Life is a bitch as a dog girl or dog boy...
A sex slave robot... programmed to please
With erotic mind control, it's not just role-playing and imagination...
That's what you see in the mirror!!!
Explore erotic mind control...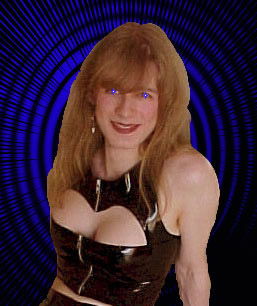 Mind Mistress invites you...
Sexual fantasy!
Foot fetish, smoking fetish, breast fetish, erotic hypnosis fetish, whatever it is that turns you on...
Our hypnotists can make you hallucinate your dearest erotic fantasy, feeling the skin of your fantasy girl or boy, inhaling their intoxicating scent...
Relive your best orgasm under hypnosis,... ten times stronger!
Post-hypnotic suggestions can make you awaken feeling sooo sexy and confident, to pleasure that special someone... or totally obedient...
I can grant any fantasy at all, especially those you wouldn't want to try in the real world.
Erotic mind control is as safe and natural as dreaming...