Sorceress and transformation fetish
Adult Hypnotic Wishes

Werewolves, werecats and other lifestyle furries long to feel the feathers and talons, or fur and claws, of their animal self. Hypnosis allows mental shifting and astral shifting to the point where you can actually feel, see and smell with your anthropomorphic, or fully animal body. If your path is spiritual therianthropy (the inclusive version of lycanthropy), then I am the sorceress you seek...
Welcome to My Spells-R-Us shop... I'm Mind Mistress, an apprentice of the Old Man...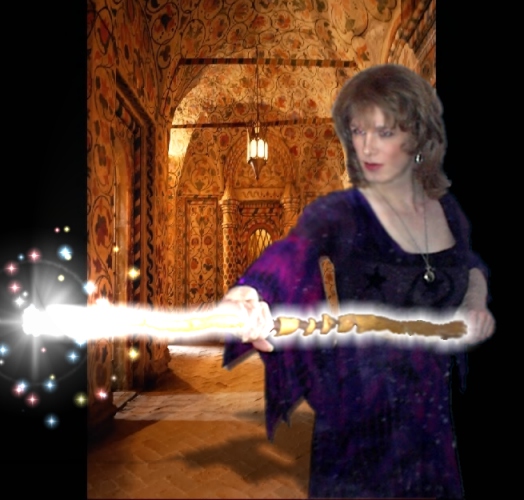 Likewise, there are those whose inner self is not human, but that of a mythical creature. Who look in the mirror, and see only the plainness of humanity. Who deep down feel elven blood in them, though their ears not be pointed... or whose dark nature is more that of the demonic succubus or incubus... sexual vampires... whose eyes should by all rights be glowing red...
Faerie or demonic, draconian or vampiric, I can make your inner nature manifest...
Some want the freedom to journey in a realm of true magic, to learn and practice their elemental spells., and while I teach these in My spirituality site, and you can click here to see what spells I teach novices, on this side of the veil, I teach energy magic and spirit magic... but in the Otherworld, the Dreamworld. In a world you can reach through trance, where magic is strong enough to cast the spells of legend, to summon spirits to physical manifestation, and call the winds to lift you to fly through the sky. A world just as solid and real as this one... to those who know how to reach it...
I teach magic to those who would learn magic, and the magical arts
Yet others want only to submit to the powers... to be a plaything to witches and wizards... to be controlled and enslaved by magical glamours, as Circe ensorcelled the heroes... as the siren's song bewitched the sailors... and be made into happy slaves and servants. These too I accomodate, for I simply grant wishes.
I am the genie who grants the wishes, be wary of your wording

For questions, comments, suggestions, you can

.